The Data Privacy Landscape is changing… possibly for the better!
With changes in online privacy policies and practices in data use by both customers and analysts, our strategies as digital marketers should be equally fluid. To get ahead of the pack, a professional online digital marketing agency has to know how to adapt its services to continue to provide the best for its clients.
As the 'Age of the Cookie' comes to an end, what will come to steer our strategy? Let's find out with ICN Media's analysis of our current position and potential futures in this new landscape…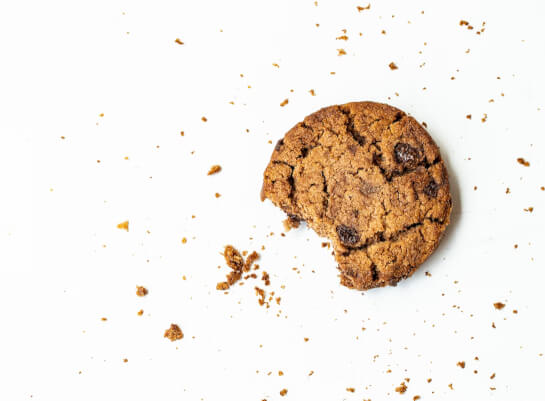 Changes to Online Privacy Law
As the internet has grown more complex, problems with privacy have arisen that have not escaped the attention of lawmakers and governments around the world. Here are a few key policies and regulations which may affect your digital marketing data strategy.
The General Data Protection Regulation (GDPR) sets out rules for data protection in the EU to protect individual privacy rights. This focuses on regulating automated data collection and processing, emphasising the role of consent and withdrawal of that consent in user interactions in the process of data collection through Third-Party Cookies.
This is aimed at meeting the main threats of personal data misuse, attacks, and leaks. Following these guidelines can help trust-based business-client relationship building, improving overall retention and engagement. Providing a comprehensive privacy policy accessible to both your team and users is an important way to provide education on the best practice when working with data in the EU. The Digital Marketing Institute's checklist for compliance is a great place to start understanding this policy.
The Children's Online Privacy Protection Act (COPPA) is an important US ruling to put in place parental controls on what information can be collected from children under 13 online. This is a vital consideration any business has to make when working internationally. Any companies collecting large amounts of online information may be collecting information from children, if you have knowledge of this, protections must be put into place. Find out how you can comply with this ruling here.
One of the primary data sources in the digital marketing toolbox is the use of google search ads. 2021 updates to privacy controls give more power to users to refuse third-party cookies access to their data, including search histories and behaviour tracking. This impacts pay-per-click (PPC) marketing as bidding on ads can become less effective if not shown to individuals identified as potential customers via Google search and engagement behaviours.
Changes in How We See Privacy
In today's online spaces, the concept of privacy has changed rapidly over the last few years as data laws change, customer and marketer behaviour adapt to them.
Two key statistics can really demonstrate the average attitude online towards personal responsibilities and rights around privacy:
80% of online consumers think that privacy is outdated and personal information is not protected online.
86% of internet users say they are taking steps to improve their safety and privacy online.
This shows how the more nihilistic and individualised nature of the 2020s internet is taking their internet privacy into their own hands, making access to data for marketing purposes a less reliable resource for marketers.
The majority of Generation Z consumers find ad personalisation invasive, while among 20-40-year-olds, nearly half would give up some of their data if it produced a more personal and relevant advertising experience.
How we can use data in advertising is therefore dependent on who our audience is. For Business to Business (B2B) marketers, audiences may be more likely to provide information that is useful for tracking buying and browsing behaviours. However, for Business to Customer (B2C) advertising targeted at young people, impersonal, trend-based data may be the only information you have to work with to plan your campaigns.
As with much in digital marketing practice, it all comes down to knowing your audience.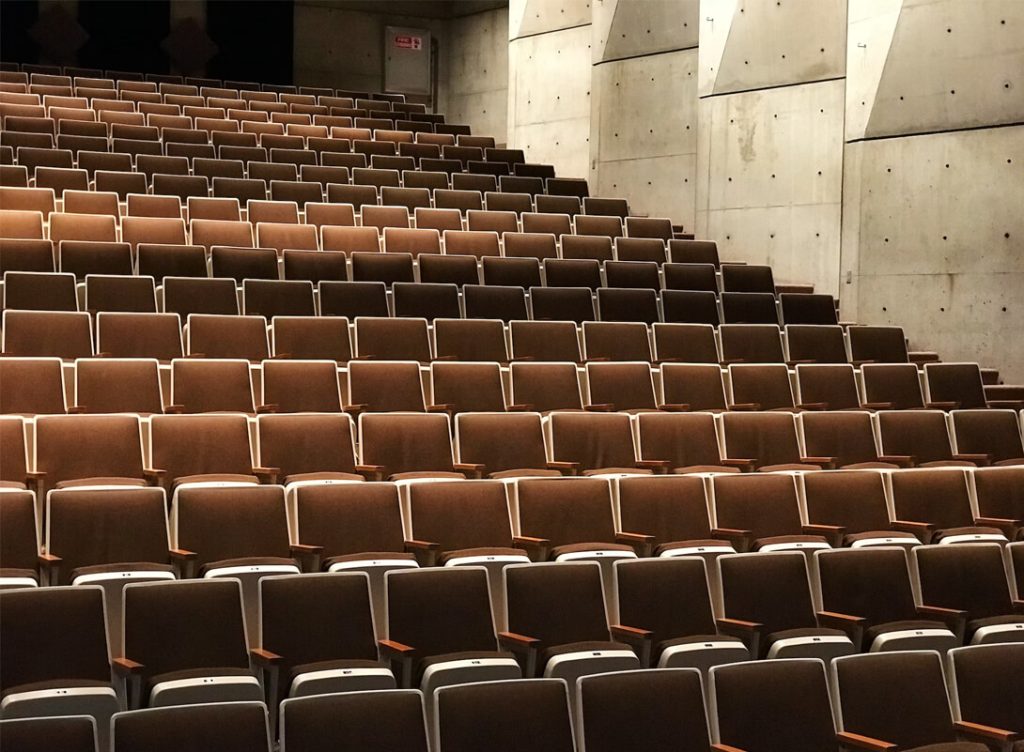 Social Media Marketing and Privacy
One part of a marketer's professional schema which is perhaps benefitting from changes in how our clients and customers view sharing data is social media.
Increasingly intricate patterns can be found in data provided by Meta Business Suite, LinkedIn, and Twitter Analytics services. A social media advertising marketing strategy optimised to use behaviour and engagement data related to specific demographics can be used to build audiences and target specific groups and demographics for ads and content.
What is Third-Party Data?
These changes to privacy laws have taken a big bite out of the Third-Party Cookie!
What you may be asking is what made Third-Party Data so useful to digital marketing strategies? To put it simply, using Third-party Data is a way to access anonymous data from a segment of your target audience through third-party partners.
This type of data is expansive and useful for marketers looking to audience segmentation as a strategy for lead acquisition. Especially when it comes to mobile data accessibility which improves data around location, real-time targeting and location-specific campaigns become great tools to engage with potential customers.
A Cookie is a packet of data that can be stored and sent online unchanged to improve the overall experience for any party involved in online transactions, identifying individuals across sessions and personalising user experiences.
One strategy which can rely heavily on the use of tracking cookies is retargeting. This is the practice of identifying previous purchasers or site visitors and focusing ad output to remind them of your business and encourage them to return. Using consistent tracking cookies and targeting potential returning customers through analysis of cookie data allows for retargeting strategies to have the positive results that they do.
As changes to Third-Party data are made, our roles as digital marketers have to adapt to them.
How to Adapt your Strategy:
Many people ask us how to build customer relationships in this ever-evolving digital landscape with continuously evolving data privacy and SEO news we hear from our professional peers online.
Change may seem difficult, but ICN is here to set your business on the right path to navigating this transition and improving your digital marketing strategy for brand building and lead generation.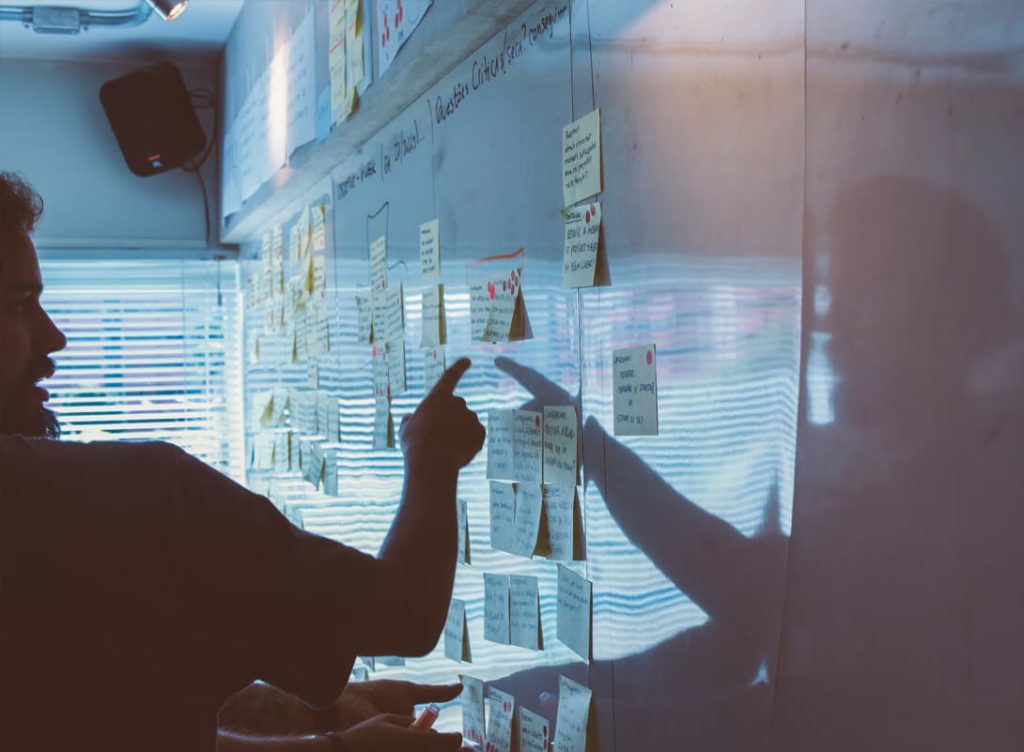 First-party data is increasingly relied on by digital agencies; collected from your own digital channels, guaranteeing that data consent restrictions are followed.
A benefit of this method, which experts at the Digital Marketing Institute agree with us on its reliability as a worry-free alternative to Third Party 'Cookie' data.
This type of data includes:
Behaviour on the website or apps
Surveys
Onsite content reactions
Social media data
Subscriptions or follows
Sales conversations and chats
Lead generation campaigns
This data is detailed and relevant to building insight into your audience in a direct way. Allowing you to cater your content to potential leads who are looking for what your company offers, rather than just browsing your content.
Your customers and user bases are increasingly concerned over data privacy, handling these concerns properly is therefore important to keep retention high. Providing a comprehensive privacy policy can reduce concerns giving the impression of complete transparency and therefore improving trust. Why not check out ICN-Media's privacy policy for a great example of best privacy practice?
Avoid unnecessary intrusions and experiment with new channels for targeted marketing. Email marketing is a great platform for retargeting which has the assurance of full consent from your users. Using First-Party Cookie Data in new ways to build your audience network can be just as effective as using Third-Party Cookies and their wider range of data.
Knowing and tracking your Key Performance Indicators (KPIs) to mark goals and focus your strategy is an alternative to popular 'quantity over quality' data collection strategies. With smaller samples of data available from Third-Party sources, knowing your audience and targeting those that are fully engaged with your content is key.
When navigating what you can and can't do with data, having a consolidated solution that provides you with easy-to-understand data analysis is important. You need to take the pressure of analysis off your digital marketing team's shoulders so they can focus on promoting what makes your business great.
ICN SQUID is the tool for maximising your return on investment (ROI) on your digital marketing budgets. The platform provides you with all you need for a full plan to keep track of how your business is responding to the many changes in data collection and retention. Its integrated dashboard even provides you with tools to use customer data in the most effective, and respectful ways.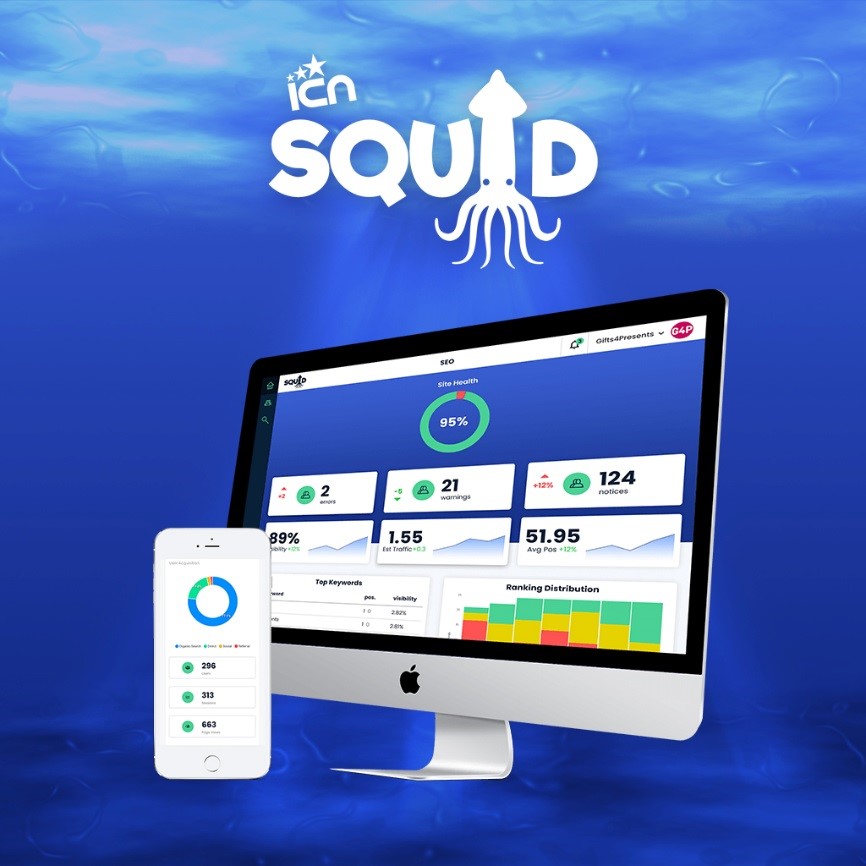 For more Online Marketing help, why not work with us at ICN Media
Check out more of our handy blogs and explainers here for more quick tips, or book a call with our experts to tailor a digital marketing plan and social media services direct to your business goals.