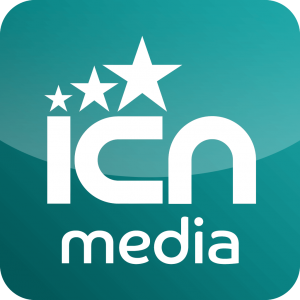 ICN Media are a Digital Marketing company based in Nottingham's Creative Quarter. We offer a range of services to successfully develop the online presence of brands including App creation, social media management, corporate video production, and website design. We've worked with a host of A-list clientele from sports stars, global modelling agencies, and UK television stars. We're passionate about customer experience, remaining at the forefront of digital developments and delivering the best return on investment for our clients.
With 73% of adults in the UK signed up to social networking sites, and 63% accessing the internet via a mobile device, we believe that it has never been more important for businesses to make sure they have a strong online presence to connect with their customers. We offer tailored digital marketing and design packages to provide your brand with the best digital experience possible.
Founded in 2009, ICN Media began as an Apps publishing company. Since publishing its first App in the second year of the App store, ICN has now produced over 30 Apps. Alongside this, ICN has expanded its skills base and expertise to offer broader digital marketing services with ICN Media. So far, we have a host of accolades to our name, including:
Nomination for Digi Awards
Nomination for Meffy Awards
Apps featured on the front page of iTunes App Store and Google Playstore 15 times
BBC Click 'Highlight of 2012'
Twice named in the Sunday Times 'Top 500 Apps in the World'
Get in touch today to find out how we can help your business.