How Real are Cyber Threats to your Business? Is your Current Hosting Package Enough?
The risks of cyber attacks are ever-increasing in the UK, and businesses are beginning to take note. The average cost of a data breach to UK businesses in 2023 was £4,200 per incident, with damage costs set to increase by 15% each year for the next few years. Now is the time to consider your eCommerce site's cyber security protection.
ICN's cybersecurity services offer a more robust standard of protection for your business's IT infrastructure. With our dedication to high ROI, upgrading your systems and practices with us is money well spent.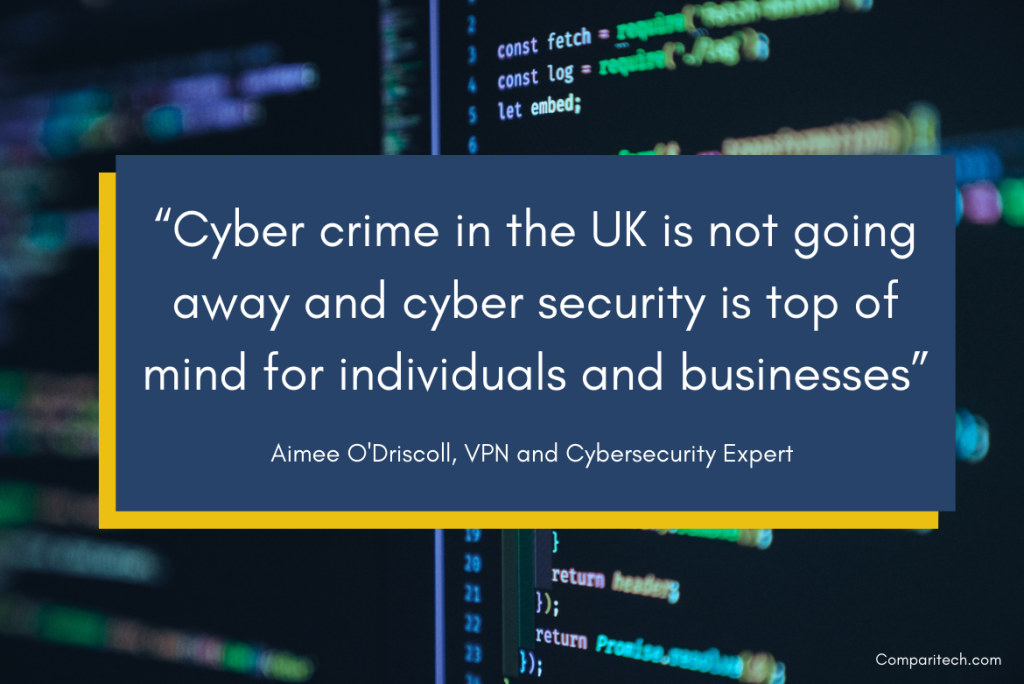 Key Cyber Crime Statistics UK 2023:
What changes do you need to make to reduce the risks of cybercrime to your business? If all of your business goes through your website as an e-commerce store or primary interface with your customers, why aren't you protecting it with the latest expertise and technology?
Why are Cyber Threats Increasing?
The risk for UK businesses is very real, concern over the increased regularity and new cybercrime technologies is growing. More businesses are investing larger proportions of their IT budgets into cyber security in preparation for a rise in new and unexpected cybersecurity risks.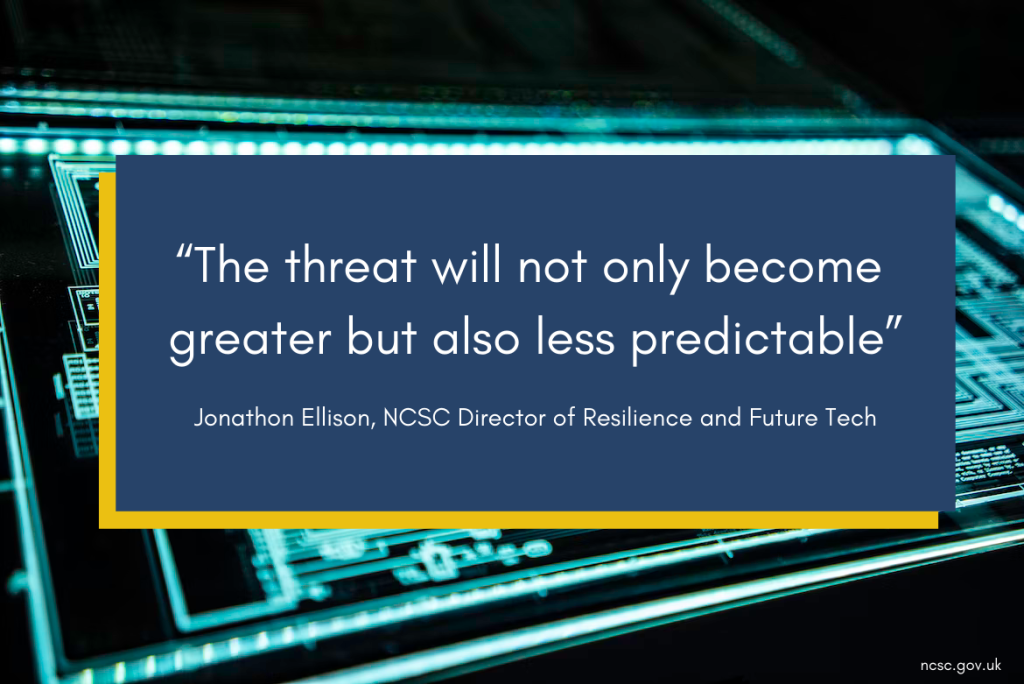 Cyber security experts point to a rise in irresponsible cyber activity from lowered barriers of access to technology like spyware and hacking-as-a-service groups as increasingly common cyber security risks. A robust, comprehensive, and regularly updated cybersecurity system is therefore a necessity for any business looking to grow.
eCommerce sites are likely to be targeted by attacks like phishing scams and data breaches due to the nature of the data they store. Encrypted and isolated servers are a growing standard for sites of this type and are built into ICN eCommerce web development projects.
A cyber-attack can put a stop to the growth and function of your website, decreasing site usability and harming the trust your existing and potential customer base has in your business. Protecting your site from the back end of the web design as well as keeping it up and running for users 24/7 on the front end is a priority for the running of all ICN client sites.
Artificial Intelligence and Cyber Attacks
The rise of AI usage by bad actors also increases the threat of cyber-attacks to your site. AI can be used to brute force attacks on your servers with rapid inputs of password patterns related to users' data and also spot and exploit any vulnerabilities in your site quicker.
The rise of AI is also primed to make cyber security threats more common due to their fast-paced computing power. Our Software Developer Leo says this:
"Artificial intelligence could make it even easier for cyber threats to attack sites. AI could input password patterns relating to users' data for brute force attacks making it much quicker for them to exploit systems this way. It could also spot any vulnerabilities in the site quicker."
As cyber-attacks keep getting faster, your older security features will not be able to deal with them in time, putting your valuable data at risk.
Business Insurance Cyber-Cover and the Importance of Protection
Investing in quality cyber security expertise and services is well worth it for your business. The combined cost of business insurance and high-quality security services like ICN's advanced offer is much lower than the potential harm to your unprotected business from the average data breach.
No cyber security measures can fully protect you 100% of the time from any threats, but you can reduce the chances of the worst damage by acting responsibly. No matter what tier of cyber security protection you have, the fast-paced world of cyber threats can overwhelm your systems, therefore, Business Insurance covering cybercrime and data breaches is crucial. In our previous experience with a range of clients of all sizes, business insurance has been a core element of our security advice since the beginning. Many businesses overlook this area of insurance to cut costs, but we heavily recommend you look into it!
Talk to our IT experts today and we'll give you all the help and advice you need to secure your web presence.
How Can We Deal with Increasing Cyber Crimes
Our cyber security expertise is dedicated to detecting and eliminating cyber security threats and other suspicious behaviour on our client sites. We offer more features than most competitors, with 8 ways we help you in our Standard Cyber Security Offer, and 3 extras with our Advanced Service.
Daily malware scans, automated suspicious activity alert system, and firewall features ensure we are able to identify and deal with any threats as they arise, helping ensure the ongoing integrity and security of your website.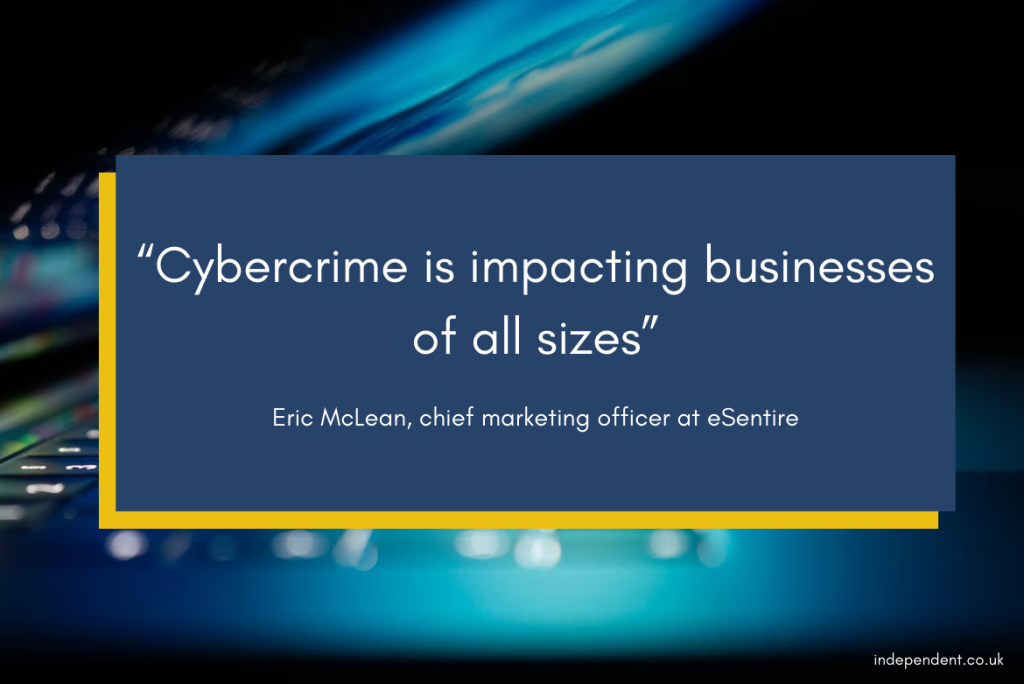 ICN email server and website design is built around the integration of safety features such as:
Our state-of-the-art firewall includes automated detecting and blocking features as a first line of defence against unauthorised access
DDoS Mitigation shield to protect from large-scale threats that may overwhelm servers and interrupt the function of your eCommerce platform for legitimate users
Regular WordPress plugin updates to minimise site vulnerabilities from outdated plugins
SSL Management to ensure full encryption of your server with HTTPS
Recent UK cyber security statistics from the annual government survey identify a lack of employee awareness as a barrier to creating a secure online environment. Therefore as part of our Advanced Cybersecurity Offer, ICN is now offering critical training sessions targeted at educating your staff on essential cybersecurity best practices. This includes: strong password management, phishing awareness, and safe browsing habits.
In our Advanced Offer, we also run a full business audit and inspection from our experts into your current business practices and processes to spot vulnerabilities against OWASP rankings of critical security risks to your web applications.
Contact us to get your Cyber Security Under Control
ICN are now offering cybersecurity risk assessment audits and industry-standard web application security audit based on the OWASP Top 10 Checklist. These comprehensive evaluations provide valuable insights into vulnerabilities so our team of cyber security experts can work with you to develop an effective strategy for your business website or app.
Get in touch with our team today and see what we can offer your business to develop your eCommerce web presence and keep it safe in the long term.