ICN Media & 'Paul Fisher Method' Complete First Online Live & On-Demand Course With Modelwerk Agency In Germany as ICN Media Launches 16th Product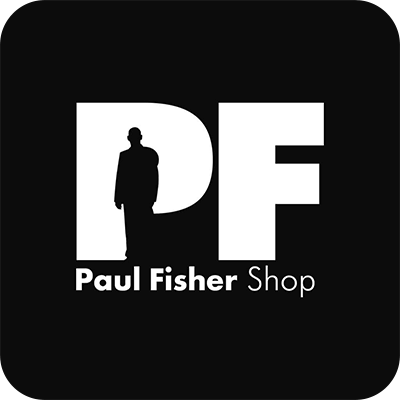 Nottingham, UK – April 8th 2019 
World renowned modelling 'super agent' Paul Fisher, has launched his training methodology 'The Paul Fisher Method' and delivered a 5 lecture live course from Los Angeles to students in Germany, the Netherlands, Israel, the US and the UK, all produced and delivered by ICN Media utilising the Zoom video platform.
For more than 25 years, Paul Fisher has represented some of the most famous faces in the world such as Naomi Campbell, Stephanie Seymour, Carla Bruni, Monica Belluci, Carre Otis, Eva Horzigova, Brooke Burke, Kimora Lee Simmons, and currently manages some of the most important models in the fashion industry today such as Julie Hoomans and Marjan Jonkman.
Drawing on all Paul's experience and knowledge, the 10 hours of lectures and live Q&A's covered all aspects of how the modelling industry works and was primarily aimed at model agents or people looking to become model agents, and the sessions were also available online and on demand just 60 minutes after the live session finished, for any delegate who missed it.
The majority of course delegates came from Modelwerk, one of Germany's leading model agencies, based in Hamburg, and Paul also did assignments and 1-1 consulting sessions with all their delegates.
The course also marked the launch of a 16th digital media product by ICN Media, Video Seminars. ICN Media is constantly looking for new cost effective digital media solutions to be able to offer its ever increasing client base, all expertly delivered by its ever increasing team of specialists.
ICN produced and delivered the series of 5 sessions like 2 hour live television shows, with pre-recorded intro and outro titles, pre editing informative films running at specified points in the lectures and live Q&A's, all working with the Zoom platform and designed to add an extra touch of professionalism and polish to the perceived experience for delegates.
ICN Media offers digital publishing and marketing experience going back to 1998, with a suite of now 16 services which spans from websites to apps, SEO to video production and social media to quality control and product testing The company is partnered with a wide range of clients, from multi-national sport wear manufacturers and professional sports clubs, to playground companies, to digital radio stations or international property companies. Clients are based locally, up and down the UK or across the world, in this case Los Angeles Hamburg, and beyond.
ICN has already created an App with Paul, which reflects his international television series, I Can Make You A Supermodel, and Paul's e-commerce website www.PaulFisherShop.com. Products there include Paul's ebooks – 'Unplugged' and 'Modeling Do's and Don'ts' – plus an approved list of Agents and Photographers, which can be purchased individually or as a package, and various ways to engage directly with Paul or specialists recommended by Paul for certain sectors of the market.
Paul Fisher said "It was incredible to be able to share my love for teaching with aspiring executives in the industry right across the world from my home here in LA. The extra touches make a huge difference, and I talked with my friend Claudia Midolo the President of Modelwerk and got some fantastic delegate feedback."
Geoff Baker, Founder & CEO of ICN said "This just shows what is possible, and not only for training purposes too. We would urge every business to think carefully about how they too could utilise the possibilities of delivering 'live tv' to a hard to reach, hard to impress audience, getting insight and invaluable information to them, while they eat a sandwich at home or at work through a personalised passionate medium like video. We believe it is a very powerful marketing tool going forward."