'Proludic Sport' App Raises The Bar on Privacy and Security by Adding Sign In With Apple & Security Upgrades For Android & Facebook Log In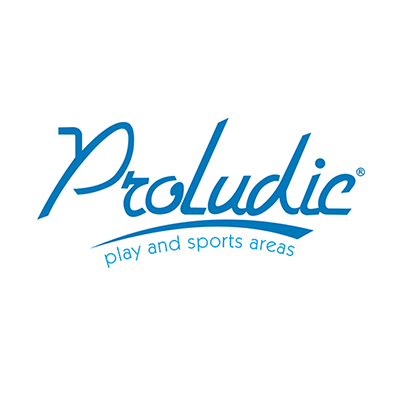 Nottingham, UK – February 24th, 2020 
One of the UK's leading playground and fitness equipment making companies, Proludic UK, has engaged ICN Media to provide it's Proludic Sport App for the past three years.
In another major upgrade, the App now incorporates the very latest iOS13 Apple user security feature called 'Sign In With Apple', as well as security driven upgrades for the Facebook Log In feature and Android version. For those users who still want to use Facebook or email, or prefer to do so, that option remains open, however, those users who have upgraded to iOS13 and want to make use of Apple Sign In, they will find that it is a one touch experience once Apple Sign In is set up on their device.
From there, personal data is strictly controlled and encrypted between the device and the App. This extends to emails used for sign in, where users can use a hidden email address assigned by Apple, and Apple will forward service emails from developers to their personal email address, without developers having access to it. If users choose to use their real email address, they can use any email associated with their Apple ID.
The new version also includes upgrades to the very latest version for Facebook registration and log in, so incorporating all of the progress made there over recent months, and enables the App to authenticate with Android Touch ID.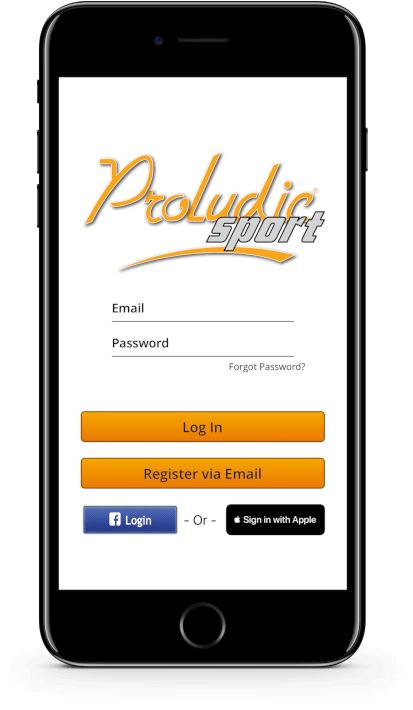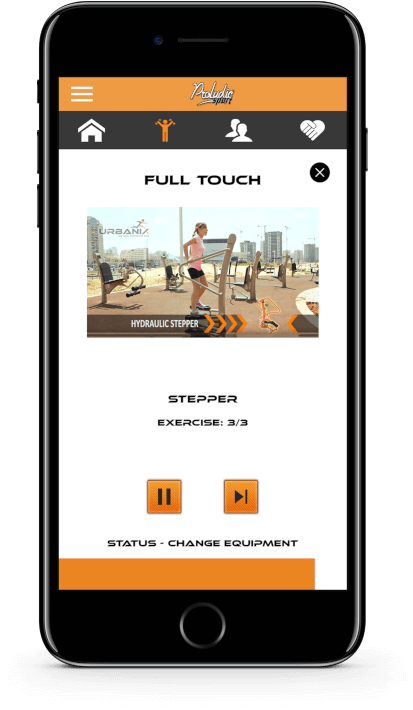 The App also continues to increase its coverage and is now available at 194 sites up and down the UK and location based GPS technology enables users to find out if their local park is featured. Other features on the App include the chance to learn, track and share their exercise experiences. It also enables them to review demonstration videos, collect reward points as part of their community park and challenge friends.
The App continues to be performance tested on a range of devices and operating systems every month and upgraded for any known bugs as a matter of routine in a benchmark to quality unrivalled by other UK outdoor gym apps.
Gym owners can also access data and insights from their facility using the Proludic Pro App, which aggregates unidentifiable non personal usage, matching demographic profiles of users with their usage traits.
Dan Smith, Marketing Manager of Proludic UK said "We know just how important privacy and security is to both the users and gym owners on Proludic Sport. By being one of the early adopters of all Apps on the AppStore to adopt Sign In With Apple plus doing the very latest privacy and security based enhancements for Facebook Log In and Android Touch ID, we are honouring our pledge to ensure gym owners can install equipment knowing that their users will receive the most comprehensive and up to date privacy and security protection conventions available in these areas."
Since 2010, ICN has designed and created nearly 30 Apps which have had more than a million downloads across the iOS AppStore, Google Play Store and Microsoft Windows Store. ICN Apps have been featured on the front page of iTunes and Google Play multiple times, with two ICN Apps featured in the Sunday Times 'Top 500 Apps in the World' list, as well numerous prestigious national and international awards nominations. and gives third party companies looking to add an App to their suite of marketing products, the opportunity to benefit from ICN's years of experience in this area with a price tag focused on delivering a return on investment.
Geoff Baker, Founder & CEO of ICN said "ICN will always research the very latest offerings from the core AppStores, Operating Systems and APIs, and advise its clients how to simply and inexpensively select the ones that make the biggest impact to them, their clients and their audience. Proludic UK have once again proven their leadership in this space, by listening and adopting a wide ranging privacy and security measures far in advance of anything else in the UK outdoor gym app sector. Prospective gym owners can purchase and install equipment knowing it will come with a free App available to users from the very first day that the gym opens, with an experience tailored exactly to the equipment available at their site, and with the industry standard best practice privacy and security incorporated. Once again, whether it is privacy and security, owner insights, innovation or regular and frequent performance testing the Proludic Sport app is a market leading example of best practice that we at ICN Media take pride in supporting".