Paul Fisher Shop Website Launches From Los Angeles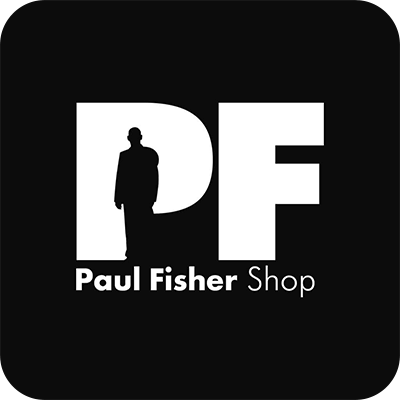 Nottingham, UK – April 11th 2018 
World renowned modelling 'super agent' Paul Fisher, has launched his website www.PaulFisherShop.com, created by ICN Media.
ICN Media offers digital publishing and marketing experience going back to 1998, with a suite of 15 services which spans from websites to apps, SEO to video production and social media to quality control and product testing The company is partnered with a wide range of clients, from multi-national sport wear manufacturers and professional sports clubs, to playground companies, to digital radio stations or international property companies. Clients are based locally, up and down the UK or across the world, in this case Los Angeles.
For more than 25 years, Paul Fisher has represented some of the most famous faces in the world such as Naomi Campbell, Stephanie Seymour, Carla Bruni, Monica Belluci, Carre Otis, Eva Horzigova, Brooke Burke, Kimora Lee Simmons, and currently manages some of the most important models in the fashion industry today such as Julie Hoomans and Marjan Jonkman.
Drawing on his quarter of a century of contacts and experience, Paul has together a suite of products and services that can enlighten and empower anyone considering a career in the modelling industry.
Products include Paul's ebooks – 'Unplugged' and 'Modeling Do's and Don'ts' – plus an approved list of Agents and Photographers, which can be purchased individually or as a package. Then there are various ways to engage directly with Paul or specialists recommended by Paul for certain sectors of the market. Due to his objective position in the industry, Paul tells it as it is, in a way others simply either cannot, do not or will not.
ICN has already created an App with Paul, which reflects his international television series, I Can Make You A Supermodel. ICN Media then worked directly with Paul to put together the site, e-commerce engine and also creating and adding some of the video, also preparing it for search engine optimisation, and linking into social media.
Paul Fisher said "Even though we are 8 time zones and 5,000 miles apart zones apart we worked well as a team to get the website live, and I'm looking forward to being able to helping people get into or navigate through the modelling industry. It can often be a confusing world, even a minefield which is a huge frustration to me. But if I can't change it single handedly, I can at least help people to understand the rules of the game and not get caught out. Being genuinely open and realistic with people is also really important."
Geoff Baker, Founder & CEO of ICN said "It has been great to work with someone with so much passion for what he does, and turn that into something that people from access, while delivering this regardless of geographic location. We look forward to seeing where else we, and the enabling innovations of digital media, can take this with Paul over time."