MDB Plumbing Goes Live With New Website From ICN Media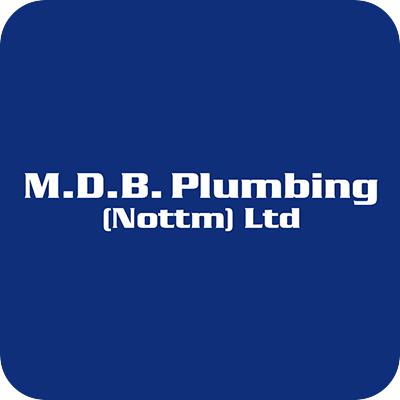 Nottingham, UK – April 11th 2019 
One of Nottingham's largest and leading plumbing companies, M.D.B. Plumbing (Nottm) Ltd, has today launched its completely revamped and updated website, as developed by ICN Media.
ICN Media offers digital publishing and marketing experience going back to 1998, with a suite of 15 services which spans from websites to apps, SEO to video production and social media to quality control and product testing. The company is partnered with a wide range of clients, from multinational sport wear manufacturers and professional sports clubs, to playground companies, to digital radio stations or indeed plumbers. Clients are based locally, across the UK or across the world.
M.D.B. Plumbing (Nottm) Ltd are specialists in a wide range of plumbing & heating, gas services, and legionella management & control services across the commercial, industrial and domestic sectors. They offer both a local and national service.
M.D.B. Plumbing has been growing rapidly meaning it had been some time since their website and digital media could become a priority. ICN Media tried to strike the balance between ensuring M.D.B. felt it was still 'their project' and 'their website', but it didn't require them to completely and literally 'down tools'. ICN Media would get them to tweak and update rather than stare at a blank page needing to write copy and identify appropriate imagery.
After capturing the essence of the business, ICN Media ensured that the site was mobile optimised for Google and other search engines (increasing their independently assessed SEO Site Health Score by more than double), also ensuring the site was optimised for the best possible experience on a range of desktop, laptop and mobile devices. This is particularly important when whichever survey one quotes, all seem to agree that the majority of internet browsing sessions now take place on a mobile phone.
Nick Belshaw, Managing Director of M.D.B. Plumbing (Nottm) Ltd said "Like many companies we found ourselves growing and constantly focusing on delivering our very best to our customers, and not making the time to keep our website up to date, and doing the basics like making sure we could be found on Google. By working with ICN Media we have found a cost effective way of achieving this, meaning we can keep our focus on what we do best."
Geoff Baker, Founder & CEO of ICN said "With Nick and M.D.B. Plumbing we have tried to keep the time diverting them away from their core business to a minimum while also giving them a completely refreshed, contemporary feel to their outward facing digital marketing. We have ensured they can be found by the search engines far more easily, that they are optimised for mobile and desktop, and where any updates to content can be completely quickly and inexpensively for them going forwards."