Lord's Taverners East Midlands – Delivery of Video Series Showing Impact Of Four Charitable Programmes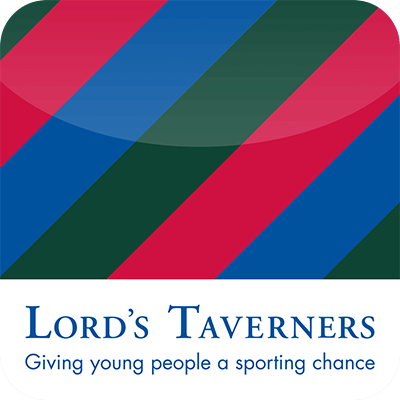 Nottingham, UK – January 21st, 2020
ICN Media has completed a video series for The Lord's Taverners East Midlands Region.
This series of 4 videos showed the four key areas of Lord's taverners activity in action in the Derbyshire, Leicestershire and Nottinghamshire area, and will be shared with members and corporate partners and in 'snippet' form on social media. They will also be used at Lord's Taverners East Midlands events and the plan is for them to be available to view on demand on the East Midlands Regional page of the Lord's Taverners main website.
The four areas covered are:
Super 1s: this initiative gives young people with a disability the chance to play regular cricket, helping them to realise their potential. It improves their physical and mental well being, and give a sense of belonging as they make friends and gain life skills like confidence and independence. This was a new initiative in the East Midlands in 2019, with 3 hubs set up in Nottinghamshire and hoping to move to 6 in 2020, giving the young people the chance to play competitively in festival days.
Wicketz: this is a cricket programme for young people living in deprived areas, that provides year-round weekly cricket sessions. Each project has a dedicated development officer working closely with often 'hard-to-reach' groups, including young offenders, refugees and excluded pupils. The projects go beyond cricket to tackle issues affected the young people and their local community to promote positive life choices and develop new life skills. The 2 hubs in the East Midlands (Leicester and Ashfield) both feature in the video, and the programme is set to expand further in the region in 2020.
Table Cricket: this is an adapted version of cricket, played on a table tennis table and designed to give young people with learning or physical disabilities the chance to play. The highly strategic game is played by teams of 6 that take it in turn to bat and bowl, and field placing is just as important. Alongside the enjoyment of the game, it helps develop teamwork, social, coordination and cognitive skills. Local qualifiers were contested leading to a regional finals day at Derbyshire CCC captured by the ICN cameras, with the winners going through the a national finals day at Lord's.
Beneficiary Donations: perhaps an area of the Lord's Taverners work best known to many will be the sight of bright green mini buses on our roads and highways. The film captures the presentation of one such mini bus to Ash Lea School for children with extreme learning disabilities in Nottinghamshire, and then a subsequent trip to a working farm with students assessing the impact the buses make on a day to day basis.
In total, ICN gathered footage from 12 different locations and shoots enabling the real sense of impact and momentum of the tremendous work that the Lord's Taverners do to come shining through. It also reinforces with both existing and (hopefully!) new members and businesses, that while a well-known national charity, with international reach, the Lord's Taverners is having a major positive impact right on their doorstep.
Here's some images from the videos:

ICN Media offers digital publishing and marketing experience going back to 1998, with a suite of 17 services which spans from websites to apps, SEO to video production and social media to quality control and product testing The company is partnered with a wide range of clients, from multi-national sport wear manufacturers and professional sports clubs, to playground companies, to digital radio stations or as in this case, a well known name from the charity sector. Clients are based locally, up and down the UK or across the world. ICN Media charged a reduced 'CSR' rate to ensure funds raised go as far as possible to reach the beneficiaries, while providing video production and social media services in 2019.

Geoff Baker, Founder & CEO of ICN said "The video series really shows the breadth and depth of the work and the impact that the 4 programmes of work are having in the East Midlands. I attended the majority of the shoots personally and you cannot help to be touched by the positivity and smiling faces, and if the videos get a fraction of that energy and impact across in a way that text simply cannot, that we will have done our job, and the medium of video will once again show why it is just so important".