ICN Apps 'I Can Make You a Supermodel' Updated For Both iOS & Android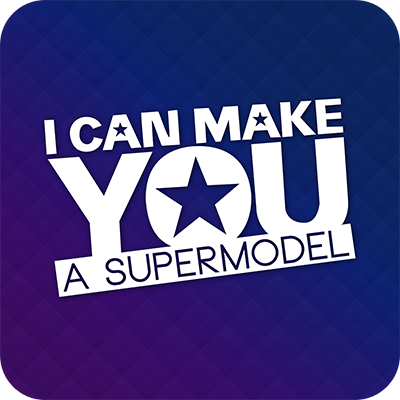 Nottingham, UK – January 22nd, 2020 
ICN Apps and world renowned modelling 'super agent' Paul Fisher have launched an update to their App, I Can Make You A Supermodel. Available for free in both the iOS iTunes AppStore and for Android on the Google Play Store, the App is based on Paul's internationally successful television series of the same name.
ICN published it's first App in 2010 and has since gone on to design and create more than 20 across the iOS AppStore, Google Play and Microsoft Windows Store.  Since 2014, ICN has been doing all its own in-house iOS, Android and Windows App from it's offices in Nottingham, directly applying all the latest trends and techniques.  ICN Apps have been featured on the front page of iTunes and Google Play multiple times, with two ICN Apps featured in the Sunday Times 'Top 500 Apps in the World' list, as well numerous prestigious national and international awards nominations.
ICN Media gives third party companies looking to add an App to their suite of marketing products, the opportunity to benefit from ICN's years of experience in this area.  Apps can be expensive with many Apps
Proludic is one of the UK's leading and fasting growing playground and fitness equipment making and installation companies.  They launched the iOS version of this ground breaking App in March, enabling their 'Health & Fitness' product ranges to be brought to life for any user.  It gives them the chance to learn, track and share their exercise experiences.  It also enables them to review demonstration videos, collect reward points for as part of their
Proludic UK continue to increase the number of their park installations and location based GPS technology enables users to find out if their local park is one of the now 142 sites included on the App, with each park's experience customised to the precise product range found at each location.
The update is getting the App ready for future content upate and is linked to Paul's website www.PaulFisherShop.com which is also a collaboration between ICN and Paul Fisher. On the website, Paul gives anyone interested in the modelling industry the chance to benefit from Paul's decades of experience and knowledge, through ebooks, 'Golden Tip' podcasts and one-to-one consultancy options.
Paul Fisher said "As we roll out more content and I promote my YouTube channel and Shop, the App complements this all perfectly. The suite of products mean that anyone, anywhere can find the right way for them into the modelling industry."
Geoff Baker, Founder & CEO of ICN said "ICN has a long history of providing the latest ways to engage with the modelling industry, from the critically acclaimed 'David Gandy Style Guide for Men' App in 2010, to the Premier Model Style App to the collaborations with Paul, we are delighted to keep innovating".