Flavia Cacace Launches New Website From ICN Media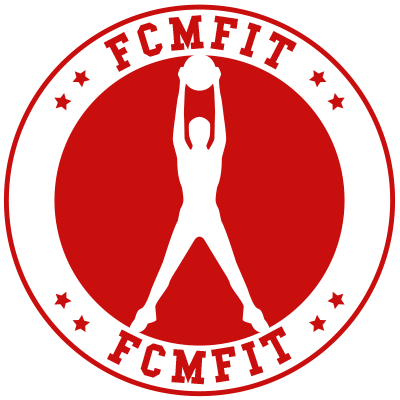 Nottingham, UK – January 9th 2020
Dance icon Flavia Cacace-Mistry and husband Jimi Mistry have launched their new health and fitness lifestyle website, FCMFIT.
Flavia has spent time away from our television screens and theatres gaining stringent personal training accreditations. Meanwhile Jimi trained as a chef at one of the top places in the country. Together they have developed their 'FCMFIT' concept, which is based on a collective of five components in life that if working correctly and in harmony can come together to bring 'Total Fitness'.
Physical fitness, mental wellbeing, good health, nutrition and a positive mindset are the 5 pillars of becoming 'FCMFIT' and Flavia and Jimi's website, developed by ICN, enables users to sign up and become members of the FCMFIT community. This gains them access to a wealth of fitness content from Stages 1, 2, & 3 of their systematic FCMFIT program, dance based exercise classes called Dance HiiT, access to a Facebook members group and live classes, demos and Q&A's through a Live Portal. There is nutritional advice in the form of video tutorials and video demonstrations from Jimi, plus an FCMFIT podcast and YouTube channel.
ICN Apps has worked with Flavia for many years – an App published by ICN featuring Flavia received more than 100,000 downloads in the AppStore – and ICN Media created Flavia's information website www.flaviacacace.com launched in September last year. ICN Media has prepared all the branding for FCMFIT then put together the website and enabled it all for SEO.
Like some of ICN's other projects, Flavia and Jimi are doing this as their 'jobs' with enormous passion and commitment, so ICN's other role was to help out where needed to set up or train up Flavia and Jimi so they could carry out much of the day to day work moving forward themselves.
ICN Media offers a suite of 17 digital services which span from websites to apps, SEO to video production and social media to quality control and product testing The company is partnered with a wide range of clients, from multi-national sport wear manufacturers and professional sports clubs, to playground companies, to digital radio stations or , in this instance, famous dancers! Clients are based locally, up and down the UK or across the world.
Geoff Baker, Founder & CEO of ICN said "The passion and enthusiasm that Flavia and Jimi have for FCMFIT is incredible and infectious and it has been an honour to play a part in the creation of FCMFIT. We have no doubt their drive and commitment combined with the quality of strength of the product will mean it is a tremendous success going forward."