Dance Star Flavia Cacace Launches New Website From ICN Media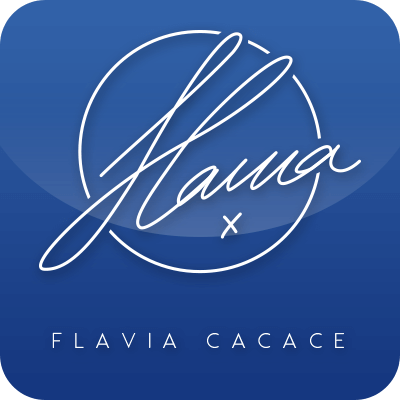 Nottingham, UK – September 6th 2019
Dance icon Flavia Cacace-Mistry has launched a new information website.
The website enables Flavia's extensive fan base, going all the way back to her Strictly Come Dancing days, to stay right up to date with exactly what the next steps are for Flavia, while being able to reminisce about all your favourite Flavia moments from the past, and perhaps even find out things about Flavia that you didn't already know?
Also, in the 'Dance with Flavia' section, there is the opportunity to engage Flavia for corporate events, get personal dance tuition from Flavia or indeed gift it as a highly memorable experience for a loved one, for a forthcoming festivity, birthday or a special choreographed routine for your wedding day. While there are also connections to forthcoming announcements that Flavia has planned in the Health & Fitness arena.
ICN Apps has worked with Flavia for many years – an App published by ICN featuring Flavia received more than 100,000 downloads in the AppStore – so this was a good basis for ICN Media to create Flavia's new website, ensure it worked across multiple desktop, laptop and mobile devices, and was set up and optimised for SEO.
ICN Media offers a suite of 17 digital services which span from websites to apps, SEO to video production and social media to quality control and product testing The company is partnered with a wide range of clients, from multi-national sport wear manufacturers and professional sports clubs, to playground companies, to digital radio stations or , in this instance, famous dancers! Clients are based locally, up and down the UK or across the world.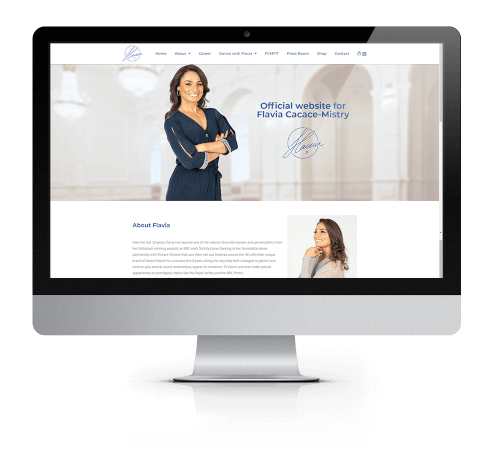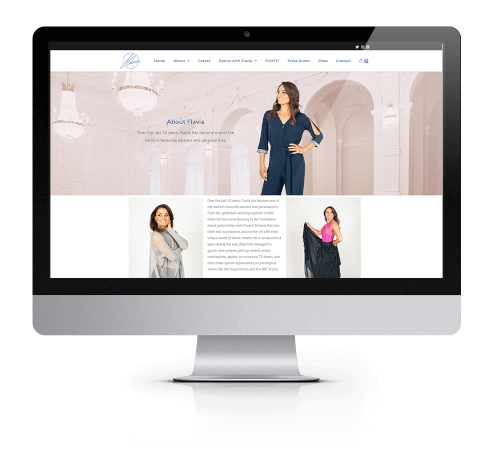 Geoff Baker, Founder & CEO of ICN said "It is great to help Flavia take the next step in her career, with a stand alone website for all things 'Flavia Cacace', which we are sure will be appreciated by fans and business partners alike. Stay tuned for more next steps and more announcements!"